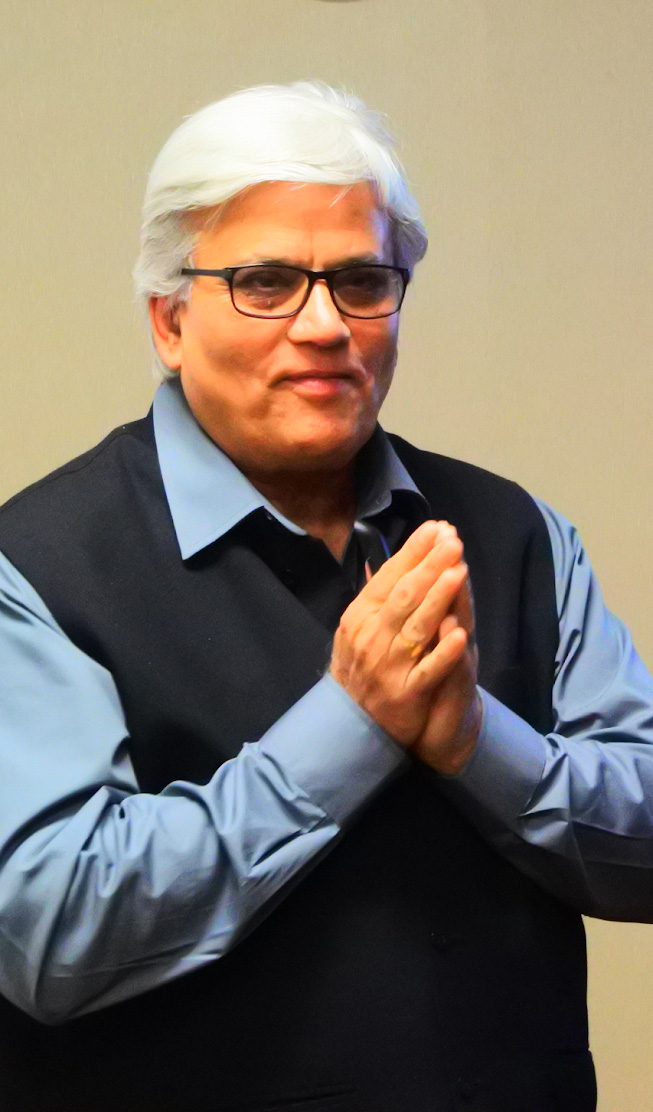 About Deepak Bakshi
B. arch, M. arch 1980, London, UK
M.Sc. in Environmental Building Design 2010, (Cardiff Uni. UK)
Professor: Hindu University of America, Florida, USA
From 1968-1971 Deepak Bakshi studied at the Ahmedabad School of Architecture in India.
From 1975-1980 he completed his bachelors and master's degree in architecture at the Royal Institute of Architects at the University of Westminster in London. During this time, he did a two-year thesis on Vastu (Sthapatya Ved).
In 2010 he received degree in MSc. Environmental building design from Cardiff University, United Kingdom.
Since 1973, he has worked with Vastu principles and designed over two hundred and fifty residences, five temples, light commercial buildings and a 70 acre community project for TM.
In 1999, Deepak Bakshi saw the arising interest to learn Vastu home design, and published the 'Vastu tutorial'. Four part browser-based multimedia tutorial CD allow you to design your own custom home with Vastu. It was the first time in the history of the world, that you could learn Vastu from a CD.
He recently received an international award for his lifetime accomplishments in the field of Vastu Architecture. The award titled "Vishwa Karma Award for Excellence in Vastu Shastra" was presented by the Association of Ayurvedic Professionals (AAPNA) at their annual conference held in Boston, MA.
The award recognized Deepak Bakshi's contribution to the field of Vastu knowledge through the 250+ houses, 10+ office buildings and five Vedic temples he has designed throughout the world, as well as the first multimedia Sthapatya Ved tutorial he published in 1999.