Working with Vastu design allows you to harmonize spaces, align energy flows, optimize layouts, and support and enhance well-being using ancient Vastu Shastra principles.
Read more and see our galleries below or get a consultation todyay!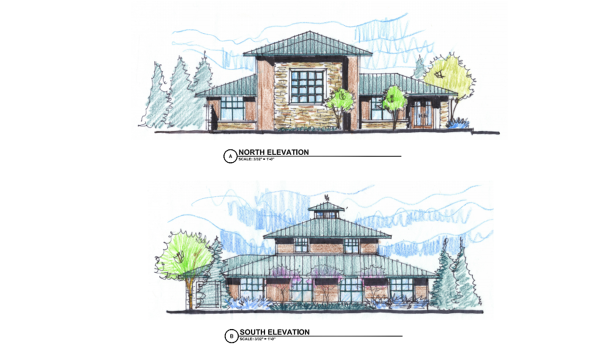 How you work together with our vastu architect
To design a proposed Vastu Home, Office/Clinic, or Temple
First we like to know whether you have bought land or you are planning to buy land
If you are planning to buy land please talk to us first to get the Vastu Principles to look for in your land search.
If you already have land please send us the postal address and your site plan so that we can arrange for vastu corrections before we design the home.
Once you buy the land we should discuss your home preferences, e.g. – how many bedrooms, formal or kitchen dining room,  closed or open kitchen, single story or two story, etc.
If you're designing a clinic we like to know all the rooms require for a specific functions, including consultation rooms for each type of disease. We can locate rooms based on the right cosmic energy for healing specific organ imbalances.
For an office building, we need to know how many offices you will need, a managers office, a CEOO office, reception, restrooms, coffee room and so on.
We start by designing the first floor plans and after your approvals, we will design any higher floors with windows and doors and also stair locations and the roof,
In Iowa we provide a preliminary design with  vastu principles applied and a construction document
In other states we provide a preliminary design with vastu principles and you find a local architect who does the construction document in consultation with us
We also provide set of drawings with a 3D software model so that you can rotate the building in a 3 dimensions in an app that we will acquain you with
We will also provide site supervision as needed

Office/Clinic Design Gallery
Burks Family, Iowa
Our intent when we first talked to Deepak was that we wanted to live in a home that was spiritually uplifting. There are more Vastu homes in this county than anywhere else in the U.S. There is an odd feeling among the architects that homes have to be boxy,  and many homes look the same.
With Deepak's help we have shown something different. The Vastu dimensions are of course critical to the feeling and evolution of those living
there. Deepak has done that and designed a home that no one in this community thought was possible.
As a family we feel very content in our home. The meditation room is very significant. Being retired we spend several hours a day there. Our 10 year old son voluntarily comes in to meditate morning and evening.
People who come to our home feel so centered and transcendent that they
do not want to leave. We are fortunate to live in a community of spiritually oriented folks. Men and women who have dedicated themselves to a life of seeking enlightenment come to our home because the Vastu is so powerful.
Deepak has given us a home to flourish in and a home to help us
reach our best potential growth in support of expanded world consciousness.
Sekhar Vempala, New Jersey
It is my honor to write about Mr. Deepak Bakshi's subject matter expertise in the area of Vedic Vastu Science. I have known Mr. Bakshi for over 20 years when I first came across an article Titled Zero Defect Home and how to live in Harmony with science of the proper layout to improve health, happiness and prosperity. 
Over the years, I have followed Mr. Bakshi's methods on Vastu Science and Green Building using the elements found within your own home's earth and using the same to connect to the Cosmos. Most recently, Mr. Bakshi's application of Pyra Technology based on the ancient Pyramids is most effective in the remedy of any pre existing constraints in home building. 
 Ideally, one can select a plot that is perfect and build a home that is also perfect as prescribed by Vastu guidelines. However if you purchase a home like I did, and there are some remedies that are prescribed, the Pyra Technology works like a charm. In our case, Mr. Bakshi visited our home and offered remedies both inside the home and outside the house. First he charted the architectural plans and created a Vastu Fence and placed the pyramids in the ground creating a vortex of energy fields that radiate positive energy in concentric circles around the home. Inside the home, he determined the exact center point of the home and placed appropriate pyramids (yantras) that erased any negative aspects and invited positive energy into our home. 
 Needless to state, my overall health has improved and my work and career are on an upswing and I feel highly optimistic about the future based on the subtle changes incorporated by Mr. Bakshi. The results are not subtle. They are exponential. Thanks to Mr. Deepak Bakshi for his help and knowledge in helping creating positive results.